Western horsemanship from the ground up.
Experience the Thrill of Western Riding
Our Western riding group lessons teach children the basics of Western horsemanship, from safe ground handling to control at the lope. 
If your child isn't quite old enough for our group lessons but loves horses, try our Kinder Club. Designed for children aged 5–6, our Kinder Club requires a parent or guardian to be available to spend part or the entirety of the lesson beside their child on a lead line. 
We keep the lessons fun, often working in the outdoor arena, on a trail, or on western performance patterns and games. Classes are kept small, with a maximum of five riders per class, to ensure safety and lots of personal attention.
Group lessons run in seasonal semesters. Price reflects length of each semester.
2023 Fall Semester
Riding Lessons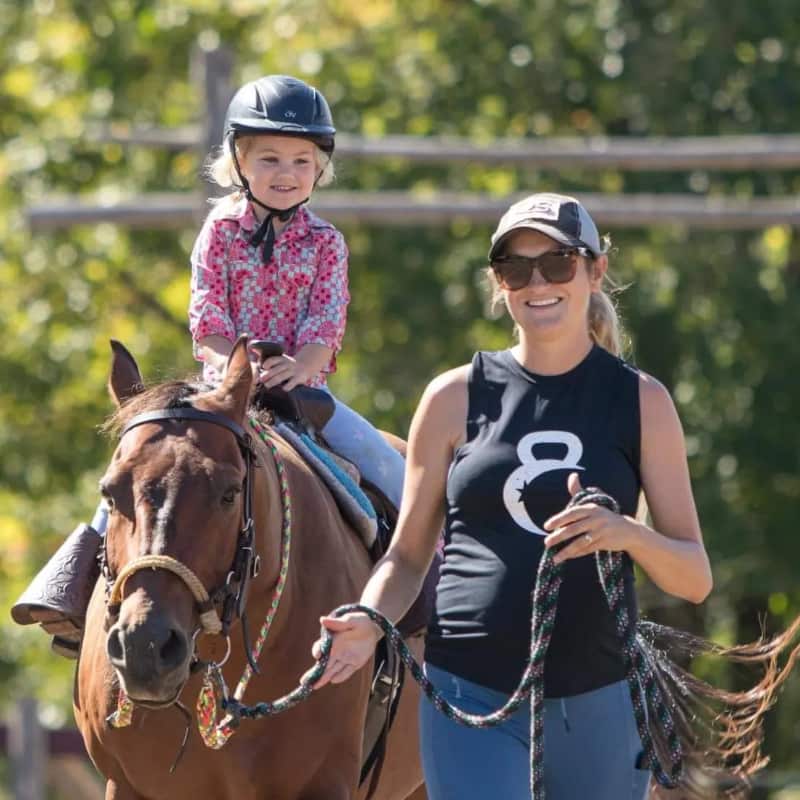 Frequently Asked Questions
What clothing and equipment do I need to start lessons?
For safety reasons, students must wear appropriate clothing while working around and/or riding horses. 
This includes:
Footwear designed for riding (ex: cowgirl boots or paddock boots)
Long pants
An ASTM approved riding helmet
Gloves are recommended but not required
For Kinder Club, parents must wear closed-toe shoes to be allowed to participate.
Don't forget to bring your water bottles.
Where can I find these items?
Ottawa tack stores include: 
Cornwall tack stores include:
What if I, the parent/guardian, have no horse experience for the Kinder Club?
We will teach you safe horse handling. Our horses are sweet and safe, and it's like walking a well-trained dog.
Please remember, however, that unlike a dog, they weigh around 1,000 lbs, and you need to protect your toes. Closed-toe shoes for the parent or guardian side walker are mandatory for the child to participate in the lesson. 
Can spectators come to the lessons?
Yes! We have designated viewing areas for spectators.
Depending on COVID guidelines, we may have a cap on spectators, so double check the current guidelines with your coach. We have a play structure located right beside our outdoor riding ring for siblings (parental supervision is required). Our indoor area has a second story viewing balcony that spectators are welcome to use (please follow the posted rules). 
Please note: During Kinder Club lessons, siblings are not welcome unless a second adult is present for supervision, as you cannot participate in the lesson and supervise children in the viewing area at the same time.
I'm not sure I want to commit to a full semester. What should I do?
We recommend that you book a trial lesson to see if it's for you. Trials are $50 (plus ) and can be booked by contacting Jen at Jen@nationvalleyranch.com.
What payment options do you provide?
There are 3 options for payment:
During online registration. Payment can be made either in one payment, or in equal amounts for each month of the semester.
E-transfer of the full amount for the semester prior to the start of classes.
The first month by e-transfer to confirm your spot, and then provide post-dated cheques for the first of each month for the remainder of the semester.
What happens if I miss a lesson?
With 48 hours or more notice of a missed lesson, we will be happy to book a make up lesson for you. Please view our cancellation policy fine print during registration for details.
Where do I park?
We have a designated parking spot available. Please see our ranch map below.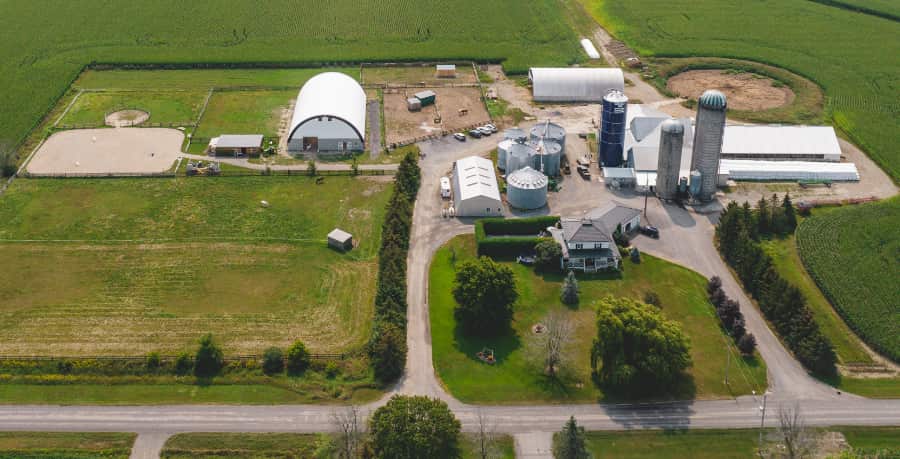 Parking
Please stay off the grass.
Experience the thrill of horseback riding at Nation Valley Ranch. All experience levels are welcome in our Western Riding and Vaulting lessons. Gain confidence, make new friends, and improve your horsemanship skills by joining a class today.